Choices with Operating Systems
Vista Control Systems offers you the broadest operating system choices:
Linux - all current versions (32 and 64 bit) including Raspberry Pi 2
Windows - windows versions 10, 8, 7 (32 and 64 bit) through XP SP3
OpenVMS - on Alpha and Itanium processors
Our company believes that customers should make informed choices when defining systems. Vista Control Systems gives customers the widest choice of operating systems. For operating systems, the foundation of any application, the considerations include:
Company history
Staff computer experience - but training is available
Real-time performance - a consideration when real-time response requirements approach 10-20 ms
Stability/Availability
Security
Cost - both installation and lifetime
A search of two US government operating system vulnerability databases came up with: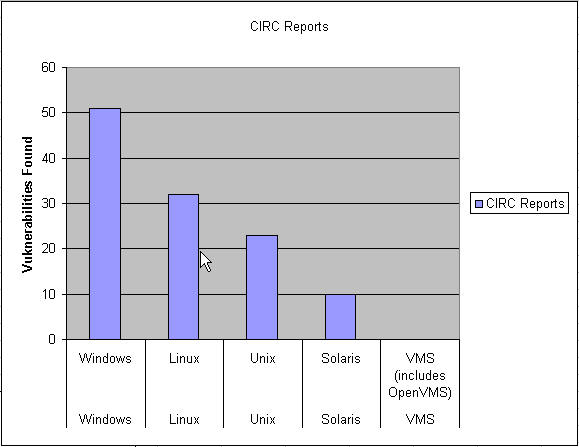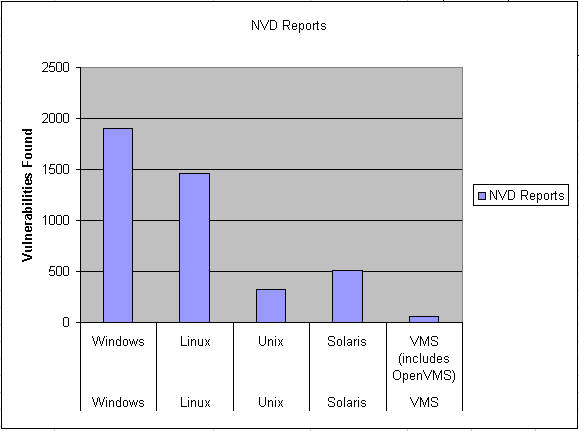 Choosing an operating system with proven vulnerabilities only increases the risk of expensive production interruptions.
Vista Control Systems gives you the broadest choice of operating system SCADA support.
IT Departments - the enemy of SCADA systems!
IT Departments assume all usage is either data center IT or desktop. Hence, night-time backups, updates, application loading, and reboots are assumed to be perfectly acceptable. The following is the result:
Node and port testing, this has crashed network-connected hardware of SCADA systems
Automatically pushed updates have crashed SCADA systems when the SCADA software was not qualified for the new version
Updates cause an unacceptable re-boot
Office applications have been loaded, or attempted to be loaded, on network connected hardware with production-stopping results
Standard PC configurations that are mandated to be used by IT do not include real-time SCADA applications - SCADA managers have to go up the chain of command for an exception to company policy so that they can do their job!
IT activities destroy SCADA system responsiveness causing data loss and possibly unstable control
Sometimes people in the front office forget that money is made from product sales, and the product manufacturing depends on SCADA. Perhaps choosing a different operating system to the IT department favorite has another value in avoiding all of the above!
---
>

Entire website - Copyright © 2016 Vista Control Systems, Inc. All Rights Reserved.

Information in this web site is subject to change without notice.

® Vista Control Systems, Inc., the Vista logo, and Vsystem are registered trademarks of Vista Control Systems, Inc.

Vdraw, Vaccess, Vgen, Vlogger, Valarm, Vscript, Vscan, and Vczar are trademarks of Vista Control Systems, Inc.

Use of this web site indicates you have read the Vista Privacy Policy and accept the uses and restrictions described therein.




Site hosted by bluehost