About Us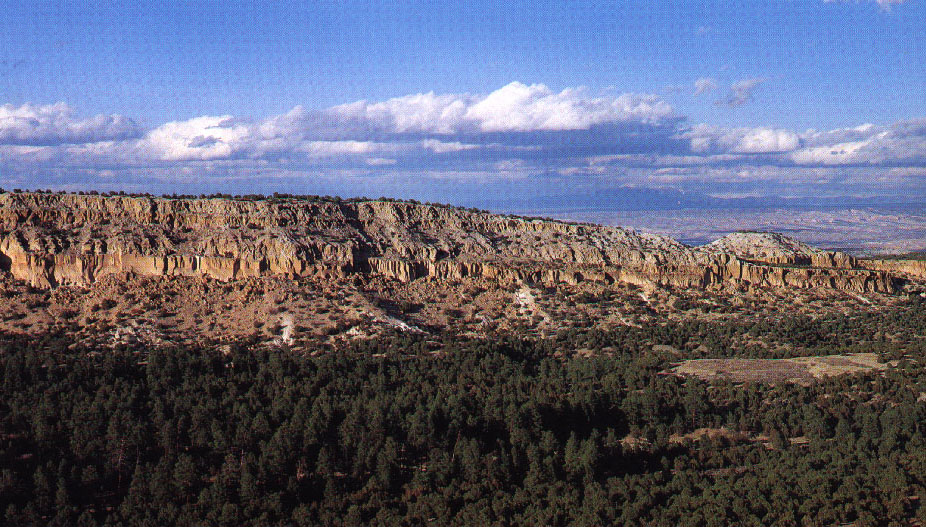 Our name, Vista Control Systems®, reflects the detailed view of your facility provided by our suite of real-time process control software products, collectively referred to as Vsystem®. It also points out our staff's reputation for breadth of vision. And in a moment of whimsy, the founders of Vista decided that the name was quite fitting for a company located in Los Alamos, atop the Pajarito plateau, high above the upper Rio Grande valley in north central New Mexico. Spectacular views of three separate ranges of the southern Rocky Mountains can be had just a short distance from our corporate headquarters.
Vsystem is one of the most advanced data acquisition and control tools in the world. With installations in such diverse parts of the world as the United States, Japan, Korea, Germany, Russia, England, Switzerland, Canada, Belgium, Thailand, China, and The Netherlands, Vista Control Systems has gained global recognition.
We feel that our success results from a variety of tangible factors, including a commitment to hire the best people to pioneer the best in process control technology, world-class after-the-sale customer support, and a dedication to our customers' success.
Company Facts
Established: 1989
Ownership: Privately Owned
Headquarters: Los Alamos, NM USA
Distribution: United States, Japan, Korea, Germany, Russia, England, Switzerland, Canada, Belgium, Thailand, China, and The Netherlands
Industries served: Particle accelerators, fusion research, nuclear research reactors, steel production and finishing, aluminum production, agricultural irrigation, water monitoring, water and waste water facilities, Machinery monitoring, aerospace and automotive test cells, cancer treatment, contact and interocular lens production, and nuclear and conventional power plant monitoring and training.
Vista Control Systems® History
Vsystem grew out of work performed at Los Alamos National Laboratory. Peter Clout, president of Vista, led a team of talented individuals developing a control and monitoring system for the Proton Storage Ring project. Early Vista employees, including Virginia King, worked with Peter and others to design a graphically oriented control system for newly available workstations. The result of their efforts was a revolutionary tool kit for real-time control.
In 1987, Peter demonstrated this software at a conference in Switzerland. There he met Richard Tatham, owner of Hytec Electronics Ltd., a British manufacturer of data acquisition and control systems. Richard, along with other conference attendees, recognized the software's power, and he knew that there was nothing quite like it on the market.
In 1989, with Richard's encouragement and support, Peter, Virginia, and others left the laboratory to establish Vista Control Systems. The new company licensed the laboratory software and developed it into an advanced suite of products, which collectively came to be known as Vsystem.
Industrial clients immediately saw advantages to Vsystem: an easy-to-use graphical user interface, quick logging, and effective alarming. Industrial managers are particularly impressed with Vsystem's open architecture, extendable software, and ease of implementation. Now well over half of Vista's sales are in the industrial sector.
Vista Control Systems is also one of the authorized sales agents for Hytec Electronics products sold throughout North America. Hytec Electronics is a leading manufacturer of CAMAC and VME I/O products.
---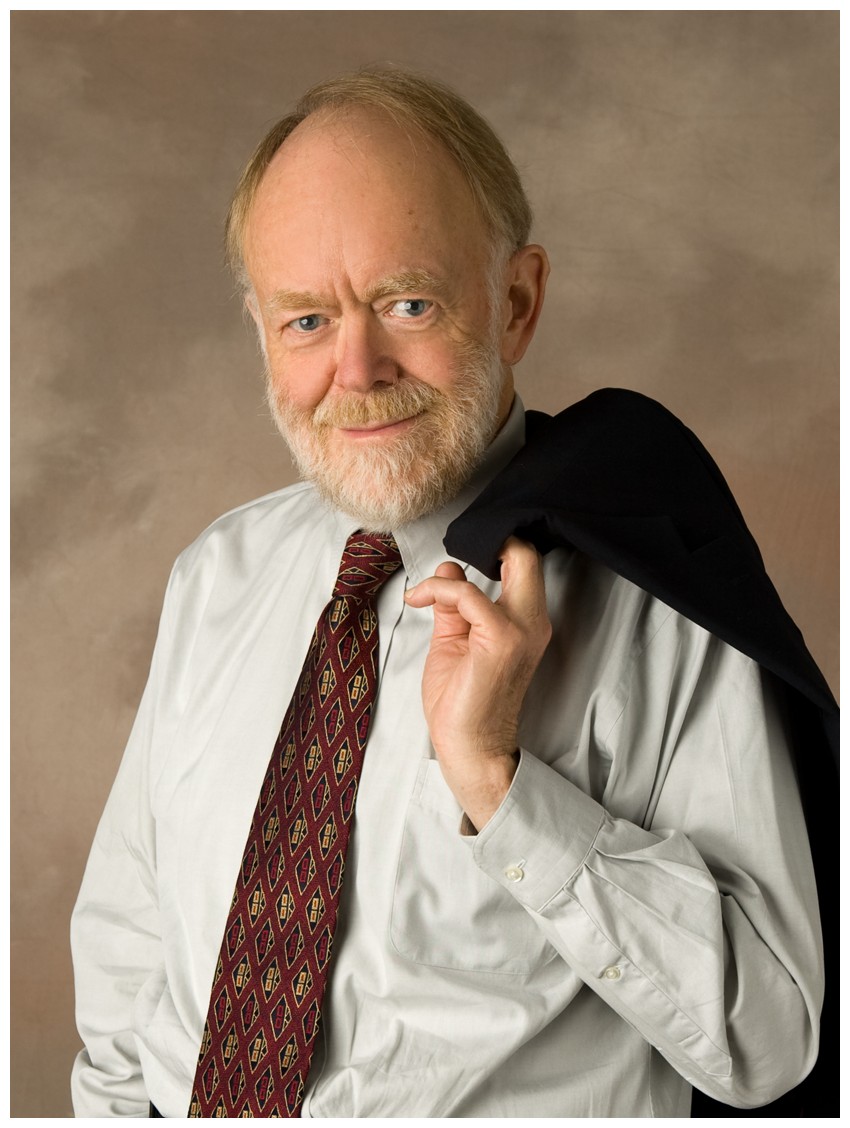 Dr. Peter N. Clout
Ph.D. Physics
University of York, England
After being awarded a D.Phil. in Physics, Peter worked as a Research Fellow at the University of York in the UK and then as a scientist or staff member at research laboratories in the UK, Germany, and the US. In 1989, Peter and two others started Vista Control Systems, developing software for data acquisition, SCADA, and process control.
Peter has worked on CAMAC hardware and software standards, and has organized conferences and exhibits. He wrote data acquisition software for a synchrotron radiation facility and for the European Molecular Biology Laboratory. Since completing his degrees, he has worked exclusively in the fields of real-time software and hardware, mostly applied to research. At Los Alamos National Laboratory, Peter led a group that developed control systems for charged particle beam accelerators and storage rings.
Peter is an active member of IEEE, and has served as secretary, vice president, and president of the IEEE Nuclear and Plasma Science Society. IEEE acknowledged his service to the society and his achievements by presenting him with the 2002 Richard F. Shea Distinguished Member Award and the 2007 IEEE Computer Applications in Nuclear and Plasma Science Award. He has also served as a member and chairman of the IEEE Society Review Committee and in 2009 was elected (2011-12) Division Director for Division IV to the IEEE Board. He is a member of the Institute of Physics in the United Kingdom, the Instrument Society of America, and the Association of Iron and Steel Technology. With over 60 papers published in journals and at conferences, Peter is an established member of the physics, SCADA and process controls communities.
---
Virginia King
B.S. Computer Science
Texas Tech University
A company cofounder, Virginia has been instrumental in developing many of the concepts of graphical user interface for Vista products. Her computer science degree and experience working on accelerator control systems give her the distinct ability to produce graphical products oriented toward process control. She is fluent in Xwindows and MS Windows programming, and proficient with C, FORTRAN, and Java programming languages.
As a graduate research assistant and contract employee in the Accelerator Technology Division at Los Alamos National Laboratory, Virginia designed portions of, enhanced, and maintained the Ground Test Accelerator control system user interface. She worked on the original Vdraw at the laboratory, and after leaving to found Vista, she was instrumental in developing Vdraw further and designing our VGI multi-platform graphics library, and the Vtrend application.
---
>

Entire website - Copyright © 2016 Vista Control Systems, Inc. All Rights Reserved.

Information in this web site is subject to change without notice.

® Vista Control Systems, Inc., the Vista logo, and Vsystem are registered trademarks of Vista Control Systems, Inc.

Vdraw, Vaccess, Vgen, Vlogger, Valarm, Vscript, Vscan, and Vczar are trademarks of Vista Control Systems, Inc.

Use of this web site indicates you have read the Vista Privacy Policy and accept the uses and restrictions described therein.




Site hosted by bluehost