Security Applications
Ideal Operations Example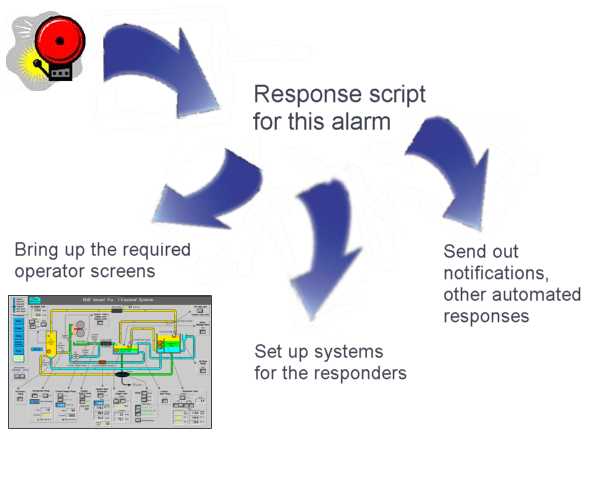 Can't be done with classic SCADA & security systems together...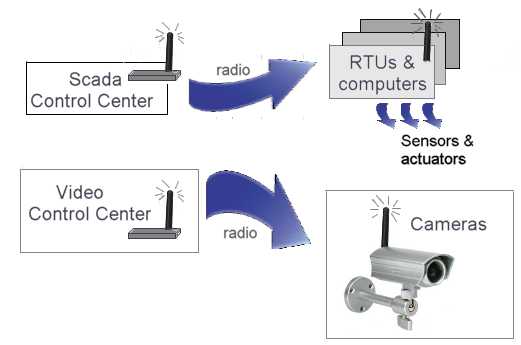 Most, if not all, classic SCADA software packages do not handle the images that are an essential part of security systems.
Added communications costs, capacity not shared.
Duplication of equipment.
Security information split between two systems, no easy integrated response or analysis.
But with Vsystem combining classic and security requirements...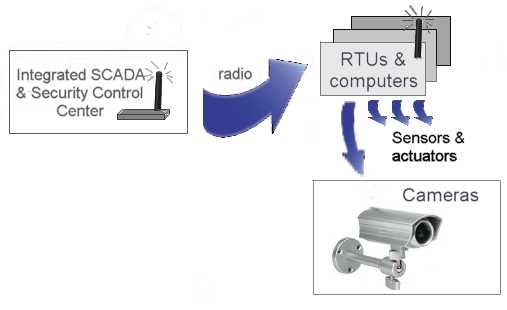 Vsystem incorporates images in the handling, storing in the historian, and display of images from cameras - all fully integrated in with all other SCADA data.
One communication system.
All data and images integrated in same consoles, same historian, same trends and same reports.
Fully integrated operation and response.
Vsystem's integration of video frames with classic SCADA data results in systems that are Better - Faster - Cheaper
Better
System can be configured to custom integrate emergency response console setup.
System can be configured to custom automate equipment setup for the response.
Integration and automation for operators means more efficient response to incidents and emergencies.
Integrated video frames and SCADA data in the historian, Vlogger, means replay of events is a simple out-of-the-box operation.
Faster
Communication bandwidth shared between SCADA and video frame traffic.
Integrated data for operators means faster and more efficient response when it is most needed.
Cheaper
Communication costs slashed.
Maintenance costs slashed.
Camera costs slashed with video-capable RTU's.
Cost of emergencies/incidents slashed.
---
>

Entire website - Copyright © 2016 Vista Control Systems, Inc. All Rights Reserved.

Information in this web site is subject to change without notice.

® Vista Control Systems, Inc., the Vista logo, and Vsystem are registered trademarks of Vista Control Systems, Inc.

Vdraw, Vaccess, Vgen, Vlogger, Valarm, Vscript, Vscan, and Vczar are trademarks of Vista Control Systems, Inc.

Use of this web site indicates you have read the Vista Privacy Policy and accept the uses and restrictions described therein.




Site hosted by bluehost